LoonaNotes - Manage your notes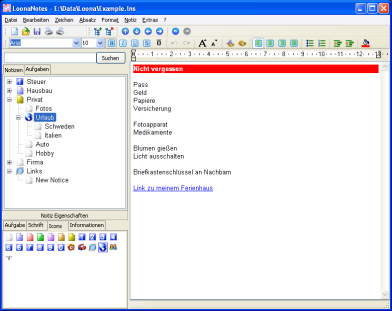 LoonaNotes is a very easy-to-use program. It organises all your information and personal data in a tree-structure.
Format your text to highlight important things.
Make links to files or web-addresses. Use icons.
LoonaNotes puts your chaos in order.
Come quick and easy to your information. LoonaNotes helps you.
Download LoonaNotes!
It's free for personal use.
Order LoonaNotes, if you use it in a company or for buisness.